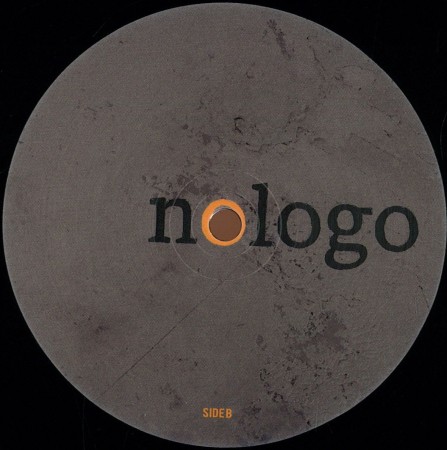 Nologo hits us with just their second release to date with this killer house track by Orlando B, backed with a remix by no other than the inimitable Mr. G.
"Dark World" is a moody, eyes-down cut, perfect for soundtracking extended club play in big smoke-riddled mainrooms. With its subtle, seductive elements (I won't say melodies as there's a distinct lack of any obvious 'hook') these are the kind of tracks more favoured by the sophisticated, long-session, bubbling aesthetics of the Berlin / European crowd than the hang-off-the-rafters-with-your-tongue out madness of the UK scene (or even the camp, unadultered joy of US house).
The track builds slowly and with intention throughout, growing to an incredible climax towards the very end of the side. Surely not one to mix out of early, this could well be the track that the previous 2 hours mixing have worked towards, allowing the full demonic power of "Dark World" to swamp the unsuspecting audience.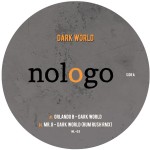 Dancefloor shaman Mr. G uses ghostly vocal from "Dark World" but takes it somewhere new providing his own unique and distinctive flavour. Mr G's "Rum Remix" is a dark and twisted roller with plenty of sub and nagging synth action to keep the momentum high. There's a controlled aggression here, brimming with tension and excitement yet distinctly tribal and primal. The Rekids / Radioslave lot should go nuts for this shit.
---
Ian Void
"well moody piece of heads down introverted enjoyment. " – 7/10
Mr C
"I like the Mr.G remix here. Will support. " – 9/10
Luke Slater
"nice" – 7/10
Paul Mac
"Couple of nice rollers here liking them both" – 8/10
Nina Kraviz
"very good" – 8/10
Par Grindvik (2)
"love mr g's take" – 8/10